Back to Blog
Getting fit, together
---
Getting fit, together
These Bigs and Littles put physical fitness into their matches
Who: Big Sister Shannon Kelly and Little Sister Calise (above)
Goal: Finish the 2.2-mile Tutu Run; make tutus together; and have fun
Result: Shannon saw that Calise was a bit intimidated at the beginning of the race so she started taking silly selfies (above). The photos took Calise's mind off of the run and made it fun for the 11 year old. They finished the run!
Advice for other Bigs: Ask your Little what activity is of interest; do an activity leading up to the event (Shannon and Calise made their tutus); make sure you make it fun!
Now: The pair regularly swim and Shannon is helping Calise refine her strokes. They haven't yet participated in another run but Calise is up for doing it again.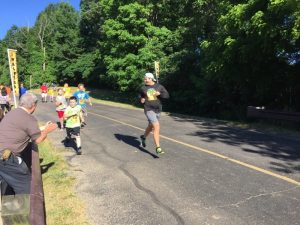 Who: Big Brother Braden Bennie and Little Brother Johnny
Goal: Run the 5k Cheetah Chase
Result: While Johnny underestimated how far 5k is, they finished the race. Braden reports that Johnny was proud of the accomplishment and it boosted his self-confidence.
Advice for other Bigs: Look at what activities you already do to see how you can include your Little.
Now: Braden makes sure to include a physical activity every time he and Johnny meet. He gives Johnny a list of possible activities and Johnny picks what he'd like to do.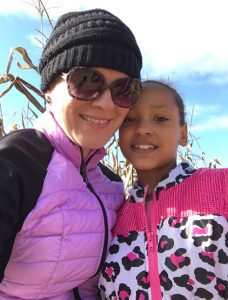 Who: Big Sister Heather Byrd and Little Sister Kasandra
Goal: Get active outside!
Result: Activities include riding bikes, hikes, swimming, and a corn maze.
Advice for other Bigs: Get outside; walk and talk; ask your Little questions; discuss safety; and everyone should unplug from their cell phones.
Now: Heather would like to take Kasandra geocaching.