Back to Blog
Thank you, BBBS donors, your support is changing children's lives
---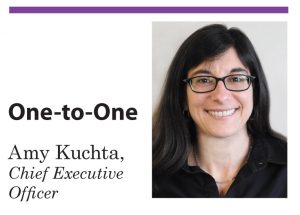 When Isaiah was enrolled in our program, his mother told us he struggles with self-confidence which leads to difficulty making friends and lower than expected grades. Since his father isn't in the picture, Isaiah needed a male role model — a Big Brother.
Our ability to find and match Isaiah with a Big Brother is directly tied to the agency's funding. Big Brothers Big Sisters is fortunate to have the support of many local businesses including the 94 that sponsored the 40th Annual Benefit Dinner in June.
All 94 Benefit Dinner sponsors are recognized on our website and in our newsletter because their financial support makes our programming possible. In addition to these sponsors, there are many more who support our other events including Bowl for Kids' Sake, the Fire & Ice Holiday Ball and the Pub Run. All of these supporters are vital to offering mentoring services to local children.
This support funds staff who recruit Bigs; interview them; talk with their references; match them with local children who need additional guidance; and then support the Big, Little, and the Little's family during the match's life-span.
None of this would be possible without the financial support of each and every one of our event sponsors.
Now, if you're wondering how Isaiah is doing, I have good news. Isaiah was matched with his Big Brother Mark just over a year ago. Isaiah's mother reports that his self-confidence has markedly improved and he's made new friends. However, Isaiah's mother says the most important new friend in his life is his Big Brother Mark.Thank you to all donors — your support makes Isaiah and Mark's friendship possible. You are changing lives for the better, forever!