Back to Blog
Literacy: Key to Littles' success
---
"All children achieve success in life" is Big Brothers Big Sisters' vision statement. But how do we define success and how do we help children achieve this goal?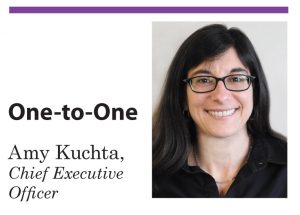 Since every child is unique, I do not believe you can apply a single definition of success. However, academic achievement is an important part of defining success for every child we serve. We believe it is our duty to help our Littles succeed in school. This means our Littles graduate from high school on time and are prepared to further their education or to take advantage of other opportunities.
Big Brothers Big Sisters is uniquely positioned to help students reach this goal due to our mentors' relationships with their Littles. The Bigs often help Littles with homework and discuss school with the Littles.
To further assist Bigs in this effort, we've begun a focus on literacy – specifically providing tools and opportunities for our Bigs to encourage Littles to read. Support for this has been provided by our partners at Barnes & Noble who held a book drive and Cumulus Broadcasting and Huntington Bank who donated backpacks and school supplies.
We will continue to keep you apprised as our literacy campaign continues.